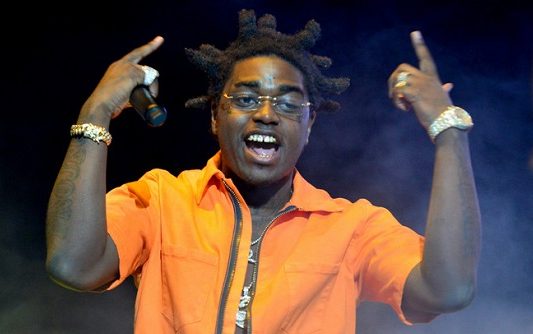 May 14, 2021, 04:44am EST — Kodak Black 'Haitian Boy Jack' album, is Kutthroat Bill's sophomore EP and first release since being pardoned by Donald Trump. Just announced 48 hours ago, HBK took to the gram to reveal that he was releasing a new project this week.
Serving as his first since Bill Israel a few months back, the respected South Florida is back with his 8-track EP, entitled Haitian Boy Jack. With zero features present.
The Sniper Gang rapper recently caught some scrutiny from the Hip Hop community and its fans after pleading guilty to an assault charge through social media, but he is certainly one to win fans over with his new music. His first feature since recently getting out of prison ("Hit Bout It" with Lil Yachty) and being pardoned by Donald Trump (for falsifying documents to purchase guns) really set the tone for him and what he has in store for the rap game.
On Jan. 20, the day after his sentence was reduced, Kodak Black tweeted his gratitude, saying, "I Want To Thank The President @RealDonaldTrump For His Commitment To Justice Reform And Shortening My Sentence. I Also Want To Thank Everyone For Their Support And Love. It Means More Than You Will Ever Know. I Want To Continue Giving Back, Learning And Growing."
This week, Yak caught the attention of thousands by getting a new tattoo in red ink over his eyelids. The ink spells out "Red Rum," or "Murder" backwards. He also recently squashed his short-lived feud with Pooh Shiesty, so there's a chance they could be working together on new music soon.
Take a listen to the project in full below.


in recent news, Nicki Minaj Taps Drake & Lil Wayne for New Song 'Seeing Green'